Missile Defense Integration and Operations Center(MDIOC)
L.C. Wright, Inc. is developing start-of-the-art simulations, providing Information Management, Systems Analyst, Software Engineering, Configuration Management, and Systems Engineering support to the warfighter at the Missile Defense Integration and Operations Center (MDIOC). Our support to BMDS SIM (Formerly MDWAR) has been in the design, setup and configuration of the development environment using Rational products. We also developed scripts for Rational APEX to handle configuration management features along with the development of documentation requirements and standards to allow automatic software documentation using Rational Rose and Doors. We also monitor MDA computer networks by utilizing state-of-the-art Intrusion Detection Systems.
Below is just a sampling of some of the projects we have been working on for the MDIOC .
Remedy
At L.C. Wright, Inc., we provide enterprise solutions for the changing needs of our customers. Our Remedy Designers and Developers are responsible for providing ITSM solutions for the MDA by developing comprehensive solutions with a strategic development focus. From planning, testing and implementing major system upgrades to focusing on future growth and development needs, our expert Remedy developers create local customization and system enhancements to meet the MDA's business needs using the Remedy AR System application, BMC/Remedy ITSM applications, and Atrium CMDB. Contact us today to learn how we can work together to develop an enterprise solution for your Government needs, including:
Asset, Service Desk, and Service Level Management
Incident, Problem, Change Management and Service Request Management
BMC/Remedy Action Request System (ARS)
BMC Atrium CMDB
Crystal Reporting
Management of web technologies
Remedy System Administration
Cloud and Virtualization Solutions
L.C. Wright, Inc. specializes in providing innovative IT service solutions for our Government customers, including enterprise-wide implementation and sustainment of virtual environments using VMWare, vStorage and vServer. Our Virtualization experts perform capacity management activities for infrastructure components, including collecting data, analyzing usage trends over time, and conducting deep-dive analyses on systemic issues – all which provide insight to current storage capacities. We also conduct project reviews, including evaluating change packages and validating impact to operation and maintenance of virtual environments. Some of our areas of expertise include:
HP Virtual Connect, HP Flex, HP Openview
vStorage, vServer, VCloud Director
vCenter Operations Management Suite
VMWare Capacity IQ
EMC ECC/Ionix
IT Systems Analysis
We know the Government has intricate IT needs, and at L.C. Wright, Inc., we strive to provide you with the best solutions at an affordable rate. Because of the unique needs of our customers, we employ IT Systems Requirements Analysts to support all aspects of business automation and network projects. Our processes include reviewing current foundational and configuration data, developing communication plans during requirements phases, and translating highly detailed business and customer requirements into detailed IT processes in support of a full lifecycle methodology. We employ an ITIL-based approach to developing requirement specifications and derived technical requirements, focusing on change and asset management, service fulfillment, and responding to changing requirements in a fast-paced and dynamic environment.
Missile Defense Agency Computer Emergency Response Team (MDACERT)
Monitors MDA computer networks by utilization of state-of-the-art Intrusion Detection Systems
Conducts in-depth vulnerability assessments on MDA Information Systems
Ensures MDA is in compliance with DoD Information System directives and taskings
Provides 24 X 7 Computer Incident Response Help Desk to ensure timely action on information system threats
Serves as MDA focal point for cleanup and coordination of Classified Message Spills affecting MDA networks
Provides Operations and Maintenance support for MDA enterprise network security infrastructure
Develops daily briefing for MDA Chief Information Officer which provides senior IT leadership with awareness of information security issues.
Information Management Support
Maintains, configures and analyzes firewalls, intrusion detection, and MDAnet vulnerability assessments
Coordinates with MDA Security on network vulnerabilities
Proposes sustaining engineering changes
Provides LAN and WAN administration on classified and unclassified networks
Active Member of the Enterprise Network Operations and Security Center (ENOSC)
Provides Tier-2/Tier-3 troubleshooting
Experienced with BGP, OSPF, TCP/IP, T-1 and T-3 lines, routing, switching, ISDN, Asynchronous Transfer Mode (ATM)
Conducts Vulnerability Management
Provides IAVA notifications
Conducts ISS Scans
Provides Network Security Services to the MDA ENOSC via Cisco routers and PIX firewalls and monitoring tools like VPN Management Services through CiscoWorks
Operates Anomaly Detection Tool (ADT)
Oversees IDS/IPS Maintenance and Analysis
Keeps attack signatures updated
Reviews logs for significant event alarms
Ballistic Missile Defense Simulation International Simulation Support
Provides Software Engineer support for the Ballistic Missile Defense System (BMDS) International Simulation for Missile Defense Agency (MDA)
Supports the Unclassified Simulation Software used for International Events
Design and Model Code
Implements Code
Tests and Debugs Code
Ensures Code meets the Software Requirements
Conducts Code Peer Reviews
Uses Rational XDE which is the software that's used to design and model the code that will be implemented
Uses Microsoft Visual Studio .NET, C# and C++ as the programming languages to implement, test and debug the simulation software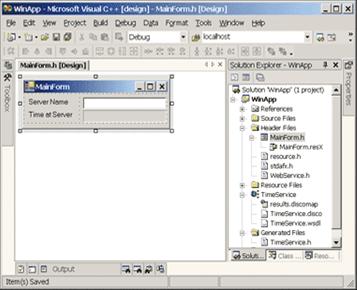 Ballistic Missile Defense Simulation (BMDS Sim) (Formerly MDWAR)
Conducts extensive work on IBM Rational APEX View Maintenance, IBM Rational APEX Tower Maintenance, and IBM Rational APEX Subsystem Maintenance which decreased the RAID partitions utilization by an average of 30%
Support design, setup, and configuration of the BMDS Sim Development Environment, using IBM Rational Apex on the Silicon Graphics (SGI) UNIX Workstations
Working on the Source Code Analysis project, within BMDS Sim, that will be ISO Compliant
Using CM Synergy, which will become the next generation BMDS Sim Development Environment, replacing IBM Rational Apex, when BMDS Sim fully migrates onto the LINUX platform
Performing regular Configuration Management SW Builds, for a variety of internal uses, external customers, Wargame Events, and National Team Deployments
Supplying Customer Support and System Administration to the SW Developers on BMDS Sim
Wrote a variety of CDRL Deliveries for BMDS Sim, covering various topics including Development Environment, Software Procedures, Software Versioning, and Configuration Management issues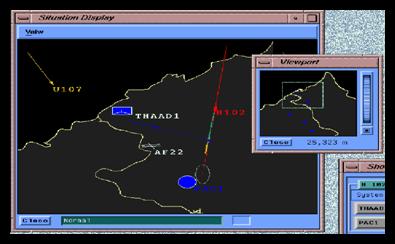 MDA Data Center Program to the MDIOC
Uses various Missile Defense Agency (MDA) applications in the administration of group permissions and user accounts; verify user information, and coordination of requests for access to:
Disseminates "need to know" information
Resolves software, configuration, network, and access issues for end user
Coordinates with administrators and analysts regarding remediation of server, network, or system software issues
Fields and resolve customer questions or problem reports
Follows all processes identified for the registration and administration activities and review and refine processes periodically to ensure they are compliant with Department of Defense regulations
Provides troubleshooting/administrative expertise and develop and administer operating policies and procedures
Provides problem status for all customer issues
MDA Missile Defense Integration and Operations Center Exercise Support Program
Ulchi Focus Lens
Develops Scenarios
Conducts Theater Missile Operations
Supports White Cell Execution
Provides OPFOR Launch Orders
Provides Movement Plans
Supports Active Defense Adjudication
Supports White Cell Coordination
Conducts Briefings
Joint Project Optic Windmill
Supports Multi-National TMD Exercise
Serves as a Missile Defense SME
Conducts Data Collection and Assessment Plan
Serves as Attack Operations Area Coordinator
Provides Exercise Objectives Development
Conducts Data Collection Execution
Conducts Data Reduction and Analysis
Develops Final Reports